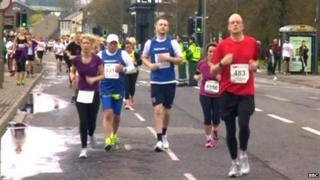 The 2014 Sheffield Half Marathon was cancelled at the last minute because there wasn't enough water for the runners.
Race organisers say they had been let down by a water supplier and decided it wasn't safe enough to go ahead.
There was chaos as many of the five thousand participants decided to run the route, despite the cancellation.
South Yorkshire Police said it had initially set up road blocks but decided it was safer to let people run.