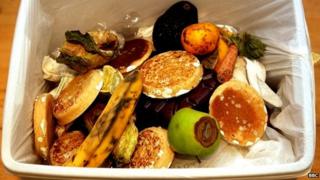 Supermarkets have been asked to end offers like "buy one get one free" deals to try to reduce the amount of food being thrown away by shoppers.
The new report by the House of Lords European Union Committee says 15 million tonnes of food is wasted in the UK each year.
The Committee said: "We are urging supermarkets to look again at offers such as 'buy one get one free', which can encourage excess consumption which leads to food waste."
Shoppers often end up having to bin food from these multiple item offers because they struggle to eat it before the 'use by' date.
Leftover food from shops and other places should be passed on to charities and food banks, the committee said.