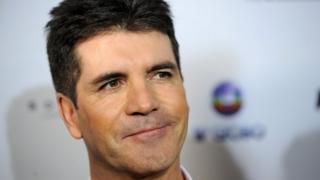 Getty Images
From the new series, contestants aged 14 and older will be able to enter.
Since 2008 the age limit has been 16, but Simon Cowell hopes lowering it will attract more star talent to the show.
But is 14 old enough to handle the pressure of the X Factor? Should people of that age be allowed to enter?
We want to know what you think.
Your Comments
I think it was a good idea to lower the age because they do need more star talent from younger people. Good move Simon!
Freya, Berkshire, England
I think it is a great idea because all ages have really good voices.
Jess, St Agnes, England
Yeah because children can go on Britain's Got Talent, so why can't teenagers go onto X Factor?
Maryam, Essex, England
I personally think that 14 is too young. At 16 you have your GCSEs. At 14 you don't. You are still young and need more time to mature until your are ready for something like a singing career.
Elana, Reading, England
I believe 14 is a suitable age because it is not too early into the teens and you're usually able to cope with criticism more.
Amelia, Southampton, Hampshire
I think it is! I personally think that 15 should be at least the limit because 14 just sounds so young!
Sarah, Livingston, Scotland
I think 14 is to young to be on the x factor.
Heather, Reading, England
I certainly don't think that 14-year-old children should be allowed on the X Factor, even at 16 I think they're pushing the bar low!
Rosie, East Sussex
I think its a fine idea. I mean, if there are younger people that might be just as talented as older people, then I don't see why they shouldn't be allowed to show that. Though I still think it might be a bit early for winning the entire contest, and coping with the responsibilities that come with it.
Anna, Fredensborg, Denmark
As a singer myself I would say 14 is a good age as there are many young singers waiting for a chance to show their talents just like me
Ajitha, Croydon, England
I think it's a good idea because there are a lot of younger people (under 15) who really wants to get in and sing for the judges. And a lot of people start singing when they are around 10 years old. That means they had to wait for 5 years or so to really show off. And they might lose interest in singing in such a long period.
Simon, Hilleroed, Denmark
I am 14 and I don't think I could handle the pressure. Teenagers our age are easily influenced and could be led astray. There are many record labels that will take advantage of their inexperience and use them as money making machines.
Grace, Bath, England
I think 14 is a good age as it will attract more talent, and it gives a chance to people. I want to sign up in 3 years time too!!
Emma, Kent
Thank you for all your comments. This chat page is now closed.