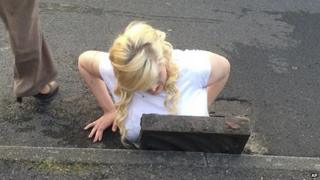 AP
A 16 year old girl had to be rescued by fire fighters after getting stuck in a drain outside her home.
Ella accidentally dropped her phone down the drain then got completely stuck after she climbed in to try and get it.
Neighbours saw her in distress and called the fire brigade.
After she was rescued, she said she went straight home and jumped in the bath.