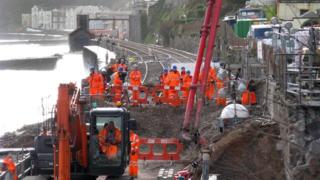 Storm damaged railway line reopens
It connects lots of the south west of England, but for the past two months the railway line in Dawlish has looked more like a broken rollercoaster.
It was destroyed in February's winter storms, the people living in large parts of Cornwall and Devon have had to find other ways of getting around.
But today the line reopens.
Nel's got the story.
Watch more Newsround videos