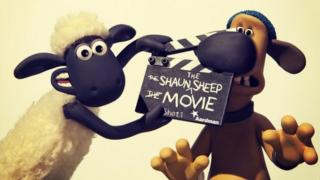 Watch - Shaun the Sheep film trailer
The trailer for the Shaun the Sheep movie has just been released by its makers, Aardman.
The movie follows the sheep as he swaps the farm and heads to the city for a new adventure.
It hits cinemas around the world in March 2015. Watch the clip to check out the trailer.
Watch more Newsround videos