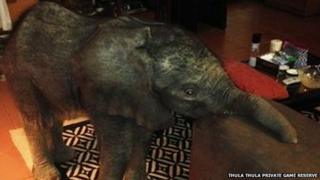 Thula Thula Private Game Reserve
A baby elephant in South Africa has wandered into a house after becoming separated from her family.
She walked for thirty miles and ended up at a game reserve in Zululand, where she tapped on the door.
Francoise Malby Anthony, who lives in the house, said she looked hungry and thirsty when she first turned up.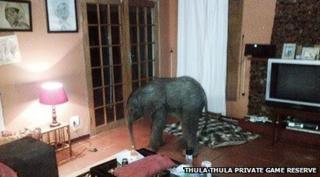 Thula Thula Private Game Reserve
They fed her and named her Tom, while park rangers from the reserve, went out to search for her Mum.
They managed to track down Tom's herd in the reserve and reunited the lost elephant with its family.