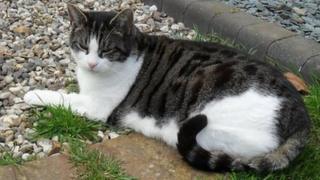 St Luke's Hospice
A cat has been found safe and sound inside a sofa, 5 days after a couple donated the chair to a charity shop.
Pauline and Bill Lowe from Essex were very upset when they couldn't find their cat Crockett.
Luckily 5 days later the new owners of the sofa heard 'meowing' from it's base. When they opened up the sofa they discovered Crockett.
It's thought the 10-year-old cat got inside the sofa when staff from the charity shop took it apart at Crockett's home.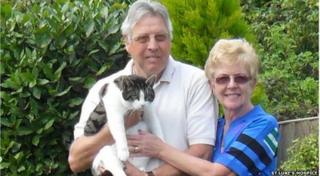 St Luke's Hospice
He was returned safe and sound to Pauline and Bill, who were very pleased to have him back.