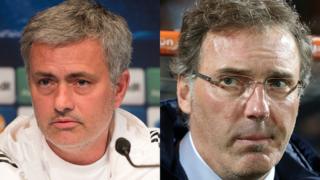 Getty Images
Paris Saint-Germain host Chelsea tonight in the Champions League quarter finals.
It's going to be a tough first leg match for Chelsea, going up against a strong PSG side that have only lost twice in all competitions.
Chelsea start the first leg away in France.
The blues will need to be very disciplined in defence if they want to stop PSG's striking duo.
Zlatan Ibrahimovic and Edinson Cavani have helped PSG score 22 goals in their last 9 games.
Players to watch:
Paris Saint-Germain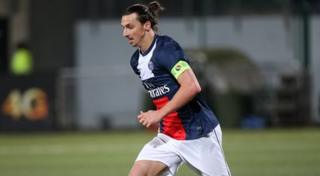 Jean Catuffe
Zlatan Ibrahimovic: He is known for his confident quotes and cocky personality but he has the skills, goals and silverware to show for it. He has won league titles with 6 different clubs and scored an astonishing 309 goals in his career.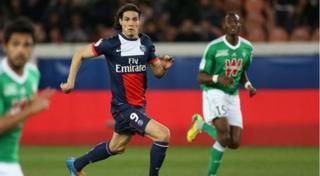 Jean Catuffe
Edison Cavani: He's been linked with numerous clubs worldwide and there's a good reason why. With former club Napoli, he scored 78 goals in just 104 games and he is carrying on from where he left off scoring 21 goals in just 33 games for PSG.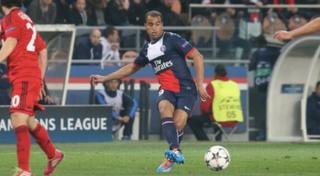 Xavier Laine
Lucas: With Lucas, its all about slick passing and controlling the midfield. With 9 assists in the league this season, he will be looking to set up the two front men to punish Chelsea's defence.
Chelsea
Mike Hewitt
Frank Lampard: Experience is the key with Frank Lampard, always there to score a last minute winner or keep calm to put away a penalty. There was speculation in 2013 about him retiring or moving to another club but he signed a one year extension and has never looked back.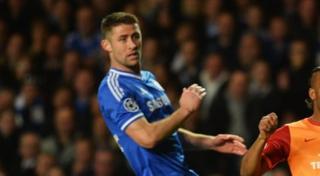 Mike Hewitt
Gary Cahill: Strong and consistent is the key for Gary Cahill. He has been very consistent against the big teams this season and built a very strong partnership with John Terry.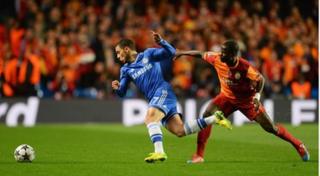 Mike Hewitt
Eden Hazard: At just 23, Eden Hazard is making a real name for himself. He's been tipped to be the best young player in the world by his manager Jose Mourinho, having that extra added pressure on him, hasn't stopped him performing.
Manager Comments:
Jose Mourinho said: "Now they are dominant in France the same way Chelsea was chasing season after season the Champions League, reaching semi-finals and finals. They are doing the same and they want to win."
Laurent Blanc said: "The only answer we want to give is to show a great performance,"