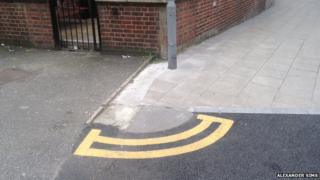 ALEXANDER SIMS
A council in London has painted double yellow lines on a stretch of road that's not big enough for a car or bike to park on.
Kingston council say the curved yellow lines in the town centre are there to prevent people from parking in that particular area and blocking access on the road.
They say: "Without the markings at the corner drivers might assume that they could park there, blocking access to the car park and the shared space."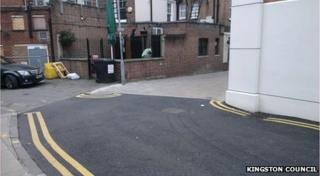 Kingston council
So, is this the most confusing road marking ever painted? Scroll down to take a look at some other contenders.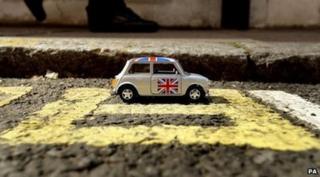 PA
These double yellow lines in Westminster measured a tiny 23cm when they were painted. Westminster City Council say they've 'sorted out' the double yellow lines.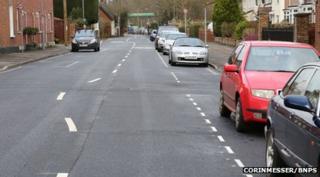 CorinMesser/BNPS
These wonky white lines in Dorset were the result of a traffic calming idea that went a bit wrong. The County Council said: "The centre line road markings in East Borough, Wimborne, have always had a slight indent to aid traffic management. Following recent resurfacing work these lines were repainted, but the curve in the markings was more pronounced than it should have been. We have now corrected this and apologise for any problems this may have caused."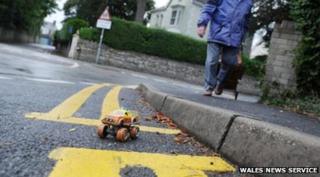 Wales News Service
If you're ever struggling for room to park your toy car, this space in Carmarthenshire, Wales would work. This 23cm space is between two sets of yellow lines. But why the gap? The council say it is to separate markings for a public and private part of the road. "The break in the lines is required as this shows the termination of the traffic order on the public road," they said.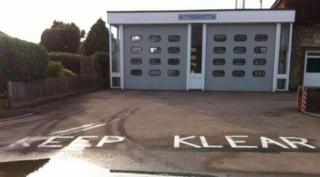 Other
Motorists driving past this fire station in West Sussex were warned to "keep klear" of the station. The mistake was corrected the next day, with the council saying it was the fault of contractors.