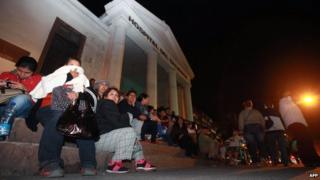 AFP
An earthquake measuring has hit off the coast of northern Chile in South America, and the government has declared the area a disaster zone.
Waves as high as two metres hit some areas and there have been power cuts, fires and landslides.
Tens of thousands of people have been evacuated and a state of emergency has been declared.
Official say at least six people have been killed.