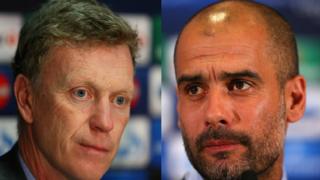 Getty Images
Manchester United take on Bayern Munich at Old Trafford tonight in the first leg of the Champions League Quarter Finals.
United are struggling to even qualify for next year's Champions League, with Bayern Munich winning their league title in record time last week with 7 games to spare.
This is Manchester United's only chance of any silverware this year and it will be the toughest challenge they have had all season.
With a lot of key players missing for tonight's match, including Robin Van Persie (injured), Patrice Evra (suspended) and Juan Mata who is cup tied, it isn't helping the manager David Moyes' chances.
Bayern Munich have been such a strong team, winning the German league title two years in a row and are looking to be the first ever team to retain the Champions League title by winning it this year.
Players to watch:
Manchester United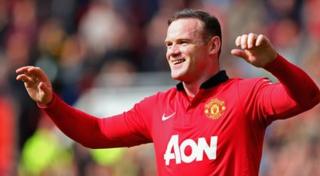 Getty Images
Wayne Rooney: Rooney has been playing really well despite the teams form, he is scoring a lot of varied goals.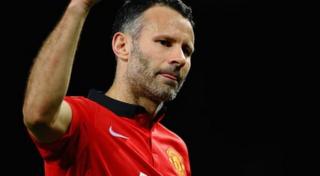 Getty Images
Ryan Giggs: The experience and silverware alone makes Ryan Giggs so important over the two matches. He has dealt with so many big nights like tonight and he will not want to disappoint the home fans.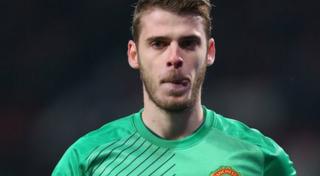 Getty Images
David De Gea: Still very young for a goalkeeper and will not have his usual defence in front of him tonight but he could be key for United.
Bayern Munich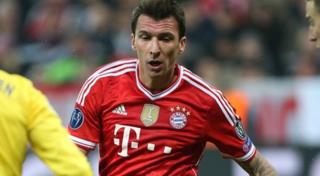 Getty Images
Mario Mandzukic: Mario could ruin Manchester United's plans of keeping a clean sheet. He is top goal scorer in the Bundesliga (German league).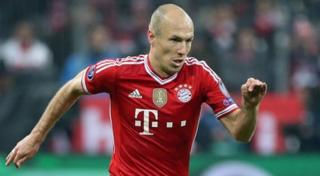 Getty Images
Arjen Robben: The speedy left footed winger has terrorised Manchester United before, when he scored one of the best goals of his career with a crashing volley which knocked them out of the Champions League tournament in 2010.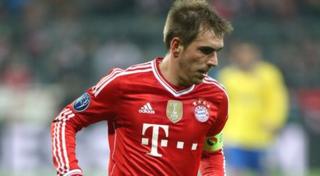 Getty Images
Philip Lahm: Mr consistent he is the player that every team wants to have in their defence. He has great vision and can attack down the wing and has set up 8 goals this season. Definitely one to watch tonight.
Managers Comments:
David Moyes said "We are going into the game knowing that on our day we are as good a side as any.
"We have to show it more often than we have done but I have great belief in the players. I have said that from day one and it hasn't changed.
Pep Guardiola said "If we play like against Hoffenheim [when Bayern drew 3-3 at the weekend] we are not going to win, I am sure of that, we will be eliminated. But if we play sometimes in a good level, we will have our chances. But the most important thing is the players know that."