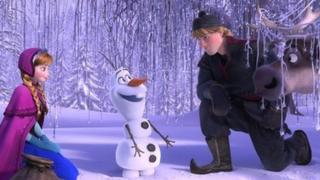 AP
Disney's Frozen is the highest earning animated film in history, and is still breaking records across the board.
In March 2014 Frozen overtook the previous highest earning animation, Toy Story 3.
Then, in May, it became the fifth biggest film of all time, overtaking Iron Man 3.
The animated film also won two Oscars for the best animated feature and best original song for Let It Go.
But which other animated films have made a fortune? Here's our guide to the top 5 highest earning animated films of all time! Which have you seen?
Top 5 Highest earning animated films
1. Frozen
Disney's Frozen was inspired and loosely based on a Hans Christian Andersen fairytale The Snow Queen. The film is about Anna who goes on a epic journey trying to save her kingdom. Anna teams up with Kristoff and his reindeer Sven, and has to battle with storms and come across mystical trolls. Anna's sister Elsa has a secret power which can be dangerous and her emotions triggers magic that sets off an ongoing winter.
2. Toy Story 3
Toy Story 3 made $1.063 billion (£622 million) worldwide, following on from the first two ground breaking films. In the story, Andy turns 17 and is planning to move to University. He is planning to take only Woody with him and leave Buzz and all the gang in the attic. The whole gang end up in a friendly day care centre which isn't as friendly as it seems. The toys face their biggest challenge yet to get back with Andy before he leaves for University.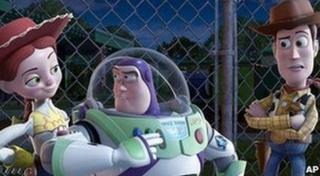 AP
3. The Lion King
The Lion King was made in 1994 and is known as one of the classic animated films in film history. The total earning worldwide for The Lion King was $987 million (£577 million). It tells the story of young Simba, and his adventures after the death of his father.
4. Despicable Me 2
Despicable Me 2 comes in at number four taking more than $970,000 million (£567 million) worldwide. The film is about Gru, an ex-villain who is trying to deal with a normal non-criminal life when a secret arctic laboratory is stolen.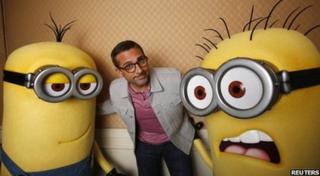 Reuters
5. Finding Nemo
Finding Nemo gets 5th spot with more than $850,000 million (£497 million) made worldwide. It's about Marlin and wife Coral who get into trouble with a barracuda, and their quest to get their son Nemo back home safely.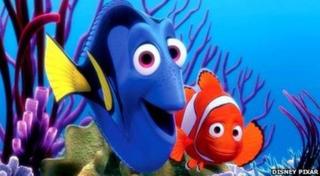 Disney Pixar