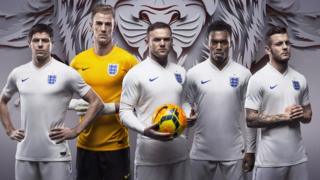 Nike
England's footy team have revealed the kit they are going to wear at this summer's World Cup.
The all-white home shirt has attracted lots of attention for it's matching white shorts and socks - but also for how much it will cost.
To buy the exact same shirt as England will wear at Brazil 2014 will cost £90 for adults and £42 for children.
A cheaper version is available for adults at £60, but won't be exactly the same as the one England will wear.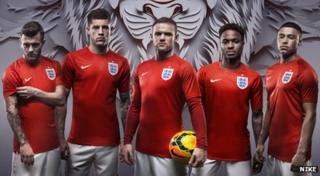 Nike
Nike, who make the England kit, also revealed the all red away shirt Steven Gerrard, Wayne Rooney and the rest of the team will wear.
They will be released later this week.