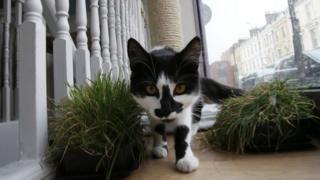 Reuters
London's first cat café has given cat lovers the purrrfect opportunity to enjoy a hot drink with some furry friends.
The café opened its doors in March and is already a huge success, with 3,000 bookings made within its first hour.
In fact, Lady Dinah's Cat Emporium is so popular it's booked up until June.
Popular in Japan, cat cafés are a haven for lovers of all things feline, where customers can stroke, pet and coo over the animals.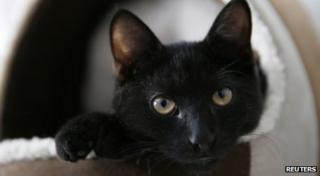 Reuters
"The idea is you can come have a peaceful lunch or high tea and be surrounded by cats. If you're lucky one of them will fall asleep on your lap," said Anna Kogan, co-owner of Dinah's.
The café has 11 cats, donated by people leaving the country or unable to care for them.
Anna says she plans to adopt more cats if they get the go-ahead from the local council.