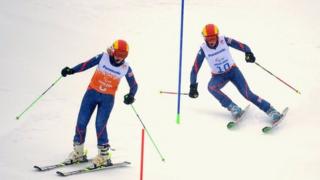 Millie Knight answers your questions
Millie Knight represented the UK as part of Team GB at the 2014 Paralympic Games in Sochi.
The 15-year-old skier was also given the honour of carrying the Great Britain flag at the Winter Games opening ceremony.
Now she's back on home soil, we went to meet her to ask her some of your questions.
Watch more Newsround videos