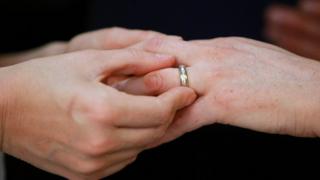 First same-sex weddings take place
The first same-sex weddings have taken place after gay marriage became legal in England and Wales.
Politicians from the main parties have welcomed the change in the law.
David Cameron said the move sent a message that people were now equal "whether gay or straight", but some religious groups disagree.
Martin has been looking into the change, which has sparked some strong views.
Watch more Newsround videos