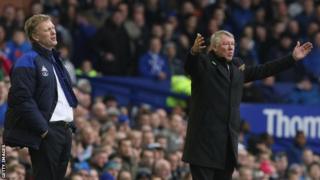 Getty Images
Manchester United manager David Moyes says the club's former boss, Sir Alex Ferguson would have struggled this season.
The defending champions are seventh in the Premier League, 26 points worse off than at the same stage under Ferguson last year.
Many United fans have started to vent their frustration - a plane trailing a banner message to get rid of Moyes is being flown over the stadium today, paid for by some of the club's angry supporters.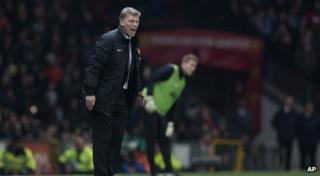 AP
But Moyes says: "If Sir Alex was here it would be difficult for him as well."
"It could have been the case no matter what this season. But it has been so un-Man United, which is why we have to look to continue a policy of building, improving, getting better." said Moyes.
'Impressive reputation'
Alex Ferguson retired at the end of last season after United won the Premier League by 11 points. He won 38 trophies, including 13 league titles, during his 26-year reign.
Moyes gained an impressive reputation at Everton despite not winning a trophy in 11 years.
He's is hoping to prove his critics wrong in today's match which kicks of at Old Trafford at 12.45pm.