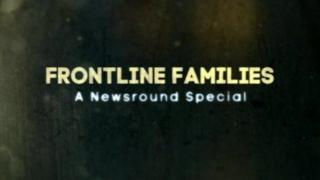 Frontline Families Special
In the latest Newsround Special Frontline Families, we look at the impact war can have on military families.
This year marks the 100th anniversary of the beginning of World War I and also sees our last combat soldiers leave Afghanistan.
As they head home, Newsround meets today's frontline families to find out how they have been changed by war.
We hear from the children who have had to deal with all kinds of issues and the cameras are there to see the emotional homecoming of the 617 Squadron as they reunite with their families.
Watch more Newsround videos