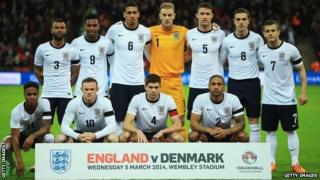 Getty Images
Plans for a third major international football tournament are expected to be given the go-ahead by Uefa, the people who run the European game.
The "League of Nations" would be another competition for countries from Europe to play in, alongside the World Cup and European Championships.
No exact details have been confirmed, but it's thought there would be four divisions with promotion and relegation. England would likely be in the top tier.
Agreement expected soon
Uefa general secretary Gianni Infantino has confirmed an agreement to set up the new tournament should be reached soon with the tournament starting from 2018.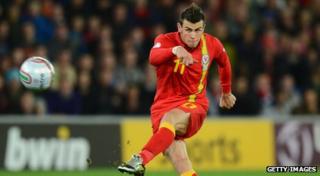 Getty Images
The 54 countries who make up Uefa, including Scotland, Northern Ireland and Wales, are due to vote on the plans on Thursday.
Games would be played in odd-numbered years on dates reserved for friendly matches.
The 54 member associations of European football's governing body will vote on the proposal at its annual congress in Kazakhstan.
The home nations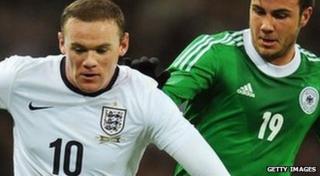 Getty Images
On current rankings, England would be in the top division alongside the likes of Spain, Germany and Italy. Each division would then be divided into groups with the winners qualifying for a semi-final and final, played at neutral venues.
Scotland's ranking of 24 could see them meeting the likes of Sweden, Croatia and Poland in the league.
Northern Ireland and Wales, currently ranked 47 and 48 by Uefa, could find themselves playing each other in the bottom division.