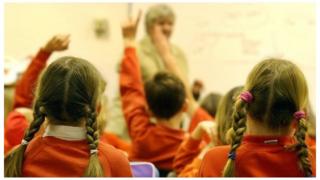 Teachers' strike closes schools
Thousands of children in England and Wales are off school as teachers strike over pay and working conditions.
Members of the National Union of Teachers (NUT) won't teach today leaving many schools closed to some, or all, students.
The Department for Education (DfE) said the NUT was holding back children's education and disturbing parents lives.
But Union leaders said the decision to strike was a "last resort" because talks about the issue with the DfE were not working.
The NUT has 326,930 members in England and Wales, 92 per cent of members voted to take strike action.
Watch more Newsround videos