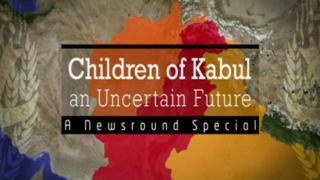 Watch Newsround's 2014 Special - Children of Kabul
NOTE: This film was made and shown in 2014.
For Newsround's latest Special Nel has been to Afghanistan's capital city Kabul to see what life is like for children growing up there now.
By the end of 2014 all foreign troops are set to leave Afghanistan, one of the biggest things to happen in the country's recent history, and there are many doubts about what will happen.
For "Children of Kabul - An Uncertain Future" Nel has been finding out how life has changed since British and US troops invaded in 2001 and what kids in Afghanistan think about the future.
Watch more Newsround videos