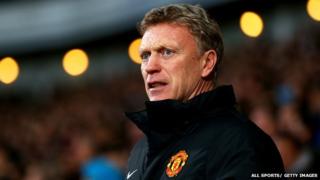 ALL SPORTS/ Getty Images
Manchester City hope to put more pressure on David Moyes as they travel to Old Trafford to take on Manchester United this evening.
In September City humiliated United in a 4-1 thrashing at the Ethiad Stadium.
Moyes has had a difficult first season but celebrated with recent victories over Olympiakos and West Ham.
But City are looking to close in on title leaders Chelsea and will want to make it three wins out of three at Old Trafford.