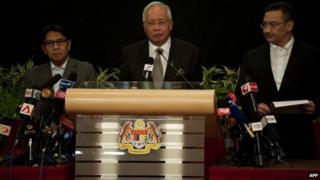 AFP
Malaysia's prime minister has announced that flight MH370, which has been missing for more than two weeks, was lost at sea.
Najib Razak said the latest data from a huge international search suggested "beyond reasonable doubt" that the plane had crashed into the southern Indian Ocean, off the coast of western Australia.
The flight attracted world attention after disappearing from radar signals on 8 March. It's still not known what caused it to go missing.
Huge search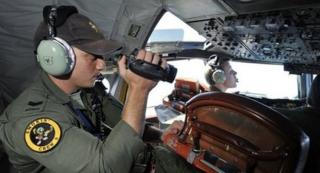 Getty Images
A plane going missing like this is incredibly rare and the announcement came on the fifth day of an international search effort, focused on an area closest to Perth in Australia.
That's miles away from where MH370 was supposed to travel having been scheduled to go from Kuala Lumpur in Malaysia to Beijing in China.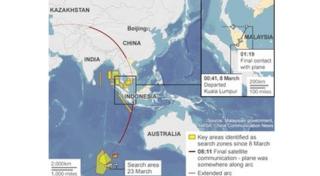 Beyond reasonable doubt
In a news conference Prime Minister Najib Razak said: "This is a remote location, far from any possible landing sites.
"It is therefore with deep sadness and regret that I must inform you that, according to this new data, flight MH370 ended in the southern Indian Ocean."
If this story or anything else in the news upsets you then you can click this link for lots of help and advice.