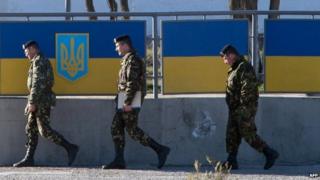 AFP
Ukraine's stand-in president has ordered the country's armed forces to leave Crimea because of fears for their safety.
It comes after troops from neighbouring Russia took control of more of Ukraine's military bases in the region, as tensions between the two countries continue to rise.
Earlier this month, Russia organised a vote in which the people of Crimea who took part voted to leave Ukraine and become part of Russia.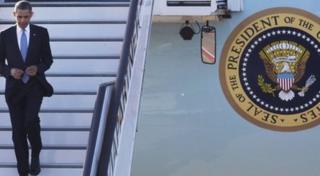 AFP
Western countries, like America and Britain, said they considered that be illegal and on Monday those countries, along with Germany, France and others, met to discuss the crisis.
President Olexander Turchynov said the decision to remove Ukrainian troops from the area was taken because of Russian threats to the lives of military staff and their families.
Russian troops have seized most of Ukraine's bases in the peninsula, including the naval base at Feodosia.
Click here for the background on what's happening in Ukraine?