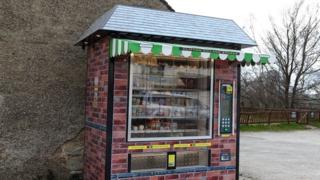 Giant vending machine for villagers
In some rural areas you can be a long way from your local store so one inventor has tried to solve that problem, with a giant vending machine.
It has everyday items like eggs, baked beans and loo roll.
The first one has just been put in a car park near Ashbourne in Derbyshire and there are already plans to place them in other villages in the area.
Inventor Peter Fox explains how it works.
Watch more Newsround videos