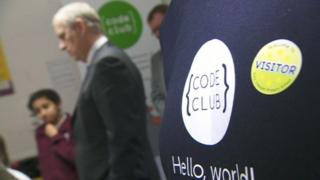 Code Club reviews their VIP patron
2014 is the year of code; there's a big drive to get you guys to learn how to write the language of computers.
One way this is happening is through Code Clubs, which are special after-school classes where experts teach coding.
The aim is to get one in every single school - a big task that needs the help of a very important person...
Watch more Newsround videos