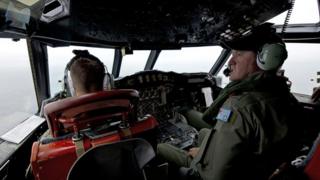 Reuters
The search continues for debris that may have come from a Malaysia Airlines plane that went missing almost two weeks ago.
Investigators are concentrating on an area in the southern Indian Ocean, about fifteen hundred miles from Australia, where satellite images showed two items that they think could be debris from the plane.
But bad weather has meant the search has gone slowly and investigators still aren't sure whether it is wreckage from the missing plane or not.
It's extremely rare for something like this to happen and that's why investigators are so baffled as to where the plane could have gone.