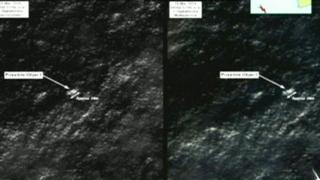 Possible breakthrough in plane hunt
It's a story that has been making news headlines around the world - the search for a plane that went missing almost two weeks ago.
The Malaysian Airlines plane disappeared after it left Kuala Lumpur on 8th March, and it's not been seen since.
It's very rare for planes to go missing, so what has happened to the plane has left search crews from 26 different countries very confused.
Now, a sighting in the southern Indian Ocean, about 1,500 miles off the coast of Australia, has lead to experts trying to work out if it is a major clue in the hunt.
Leah has the full report above.
Click here for advice on what to do if you're upset by the news
Watch more Newsround videos