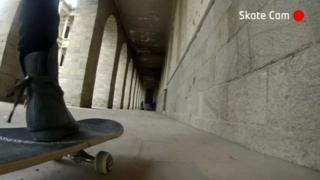 Kabul as you've never seen it before
Nel's been to Kabul in Afghanistan, the city where she was born, to find out what life is like for children living there now.
She wanted to find out what kids in the city thought about their future after foreign troops leave the country at the end of the year.
Take a look at the different views of Kabul that were filmed during Newsround's trip.
The Newsround Special "Children of Kabul - An Uncertain Future" is on CBBC at 5.30pm on Tuesday 25 March.
Watch more Newsround videos