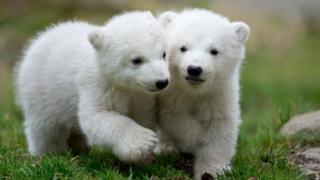 Polar bear twins on show in Germany
Adorable twin polar bear cubs have gone on show at a zoo in Germany for the first time.
The two cubs and mother Giovanna explored their outside enclosure together.
Keepers say Giovanna is looking after her cubs very well and all three are in a good condition.
Watch more Newsround videos