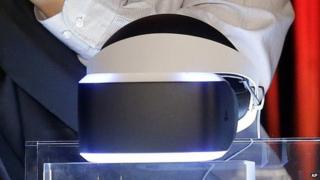 AP
Sony has unveiled a virtual reality headset for the PlayStation 4 at a show in San Francisco.
The device is nicknamed Project Morpheus and at the moment is still being developed.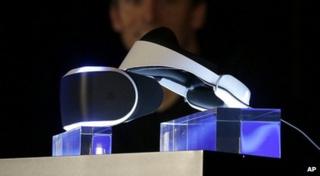 AP
The gadget has an HD display and can track head movement.
The device will be available for game developers to test - but Sony didn't say when it would be available to buy.
Shuhei Yoshida, president of Sony's Worldwide Studios, said Sony had been working on the technology for three years.