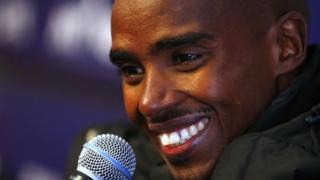 Getty Images
Mo Farah says he's "feeling good", despite collapsing at the New York half-marathon on Sunday.
The Olympic champion came second in the race and stopped at the finishing line to pose for photos.
But moments later he fell to the ground and had to be helped up.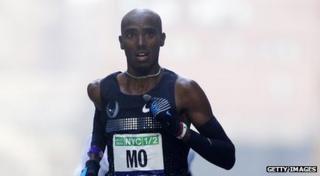 Getty Images
Later, Farah spoke to news reporters and reassured them: "It's no big deal."
He still intends to run in the London marathon in April.