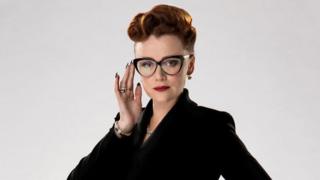 Actress Keeley Hawes is going to play a new villain in the next series of Doctor Who.
She will play Ms Delphox, a banker who's described as "a powerful out of this world character with a dark secret".
The story sees the Doctor, played by Peter Capaldi, and his companion Clara Oswald, played by Jenna Coleman, meet Ms Delphox when they arrive "on a strange and puzzling planet".
The story will be on TV screens in the autumn.