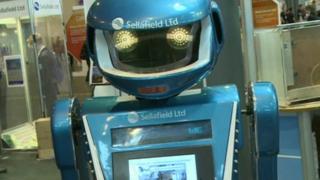 Why science fans think robots rock
Martin has been checking out the UK's largest youth science fair, The Big Bang Fair in Birmingham, and finding out why visitors think robots are pretty cool.
All week Newsround's been running a special series about robots, their uses and what type of robots we could see in the future.
So Martin headed to the fair and asked children what they thought...
Watch more Newsround videos