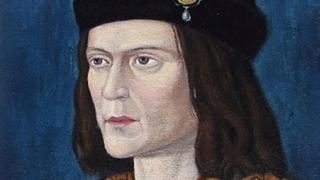 University of Leicester
The battle over where the remains of Richard III should be buried starts in the High Court today.
Judges will hear the case from both sides over the coming days - those who want the former king buried in York, and those who want him buried in Leicester. His remains were discovered in a car park in Leicester in 2012, and the University of Leicester want to bury them in the city.
But a group involving the king's distant relatives, think he should be buried in York.
They think that the king known as Richard of York would have preferred to be buried there.
They also believe that, with an important figure such as a famous king, his family and even the public should be asked what they think.
Richard III was only King of England for 26 months, when he was killed at the Battle of Bosworth in 1485.
After centuries of mystery as to where his remains could be, the University of Leicester found bones they thought could be his in 2012.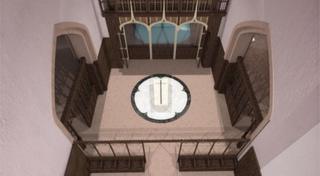 PA
When it was discovered that the remains were that of the king, the Ministry of Justice and the University of Leicester decided he should be buried in Leicester.
The decision was made because remains are usually reburied close to where they are discovered.
But the The Plantagenet Alliance, a group including 15 distant relatives of Richard III, argue that this is a special case and want judges in the high court to decide on either York or Leicester.
The row originally went to the court in November, but was put back until today.