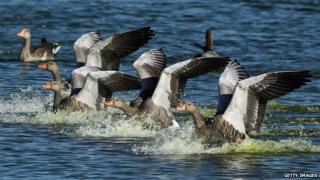 Getty Images
Fracking in the UK could harm wildlife by damaging their habitats, according to research by animal conservation groups.
The report called Are We Fit to Frack? was done by six animal and nature organisations including the National Trust and the RSPB.
But an organisation that represents the oil and gas industry said there are already plenty of rules in place to protect wildlife.
Harry Huyton is head of energy and climate change at the RSPB, he said: "We have found that there are serious potential risks to the environment from fracking."
He says there are risks of using water to extract the gas as this could lead to contamination, and it could also lead to well pads that could have an effect on wildlife.
The report says several sites in the country should be made 'frack-free' in order to prevent this from happening.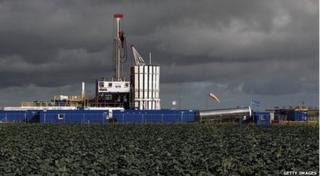 Getty Images
However, the organisation that represents the onshore oil and gas industry, says many of the points made in the report are already in place. It says the rules that govern the industry are already strict enough.
Large areas of the UK have already been opened up for energy exploration, including in Lancashire, Cheshire, Yorkshire and Sussex.
The government is deciding whether to allow more sites to open, and announcements should be made in the summer.