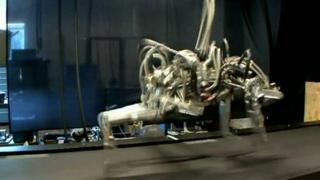 The robots inspired by animals
What robots can do, and the way they are designed is getting more and more advanced all the time.
Scientists are turning to the animal world for inspiration for their latest robot designs.
Ricky has been checking out those robots that have been made with a helping hand from the animal kingdom.
He finds out about robots inspired ants, bulls, cheetahs and even fleas.
Watch more Newsround videos