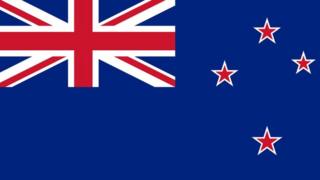 The people of New Zealand will be asked to vote on whether to change their national flag.
Prime Minister John Key said the flag's design is from New Zealand's history and is no longer appropriate.
The flag includes the Union flag - the United Kingdom's national flag, from a time when the country was controlled by the UK.
Key said: "The flag is dominated by the Union Jack in a way that we ourselves are no longer dominated by the UK."