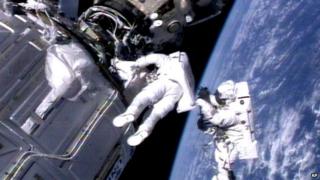 AP
Koichi Wakata has become the first Japanese commander of the International Space Station.
Wakata, 50, is also the first Japanese astronaut to live on board the space station.
He has been on the ISS since November and takes over command from Russian Oleg Kotov.
Japan is one of 15 nations participating in the Space Station project, including Britain.
In 2014 Major Tim Peake will become the first British person to board the International Station, approximately 250 miles from earth.