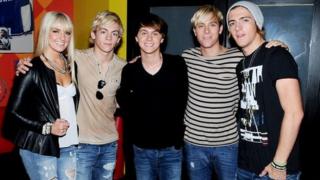 Watch: R5 reveal their footballing past
R5 are on a tour of the UK and Ireland and Match of the Day Kickabout caught up with the band to discuss all things football.
The US band is formed of siblings Ross, Riker, Rydel and Rocky Lynch and family friend, Ellington Lee Ratliff.
Here's a sneak preview of what they had to say, and why they're no strangers to British football.
You can watch the whole interview on the Match of the Day Kickabout website.
Watch more Newsround videos