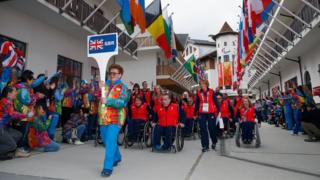 Getty Images
The Sochi 2014 Winter Paralympic Games start today and we've got the ultimate guide to the competition.
A total of 585 athletes from 44 different countries will be competing over the next 10 days so there's a lot to watch!
When and where are the games?
The games kick off with the opening ceremony on 7 March, and finish on 16 March. Like the Winter Olympics they're being held in the Russian city of Sochi, which is on the Black Sea coast.
Who is involved?
Teams from 44 different countries are taking part in the games, meaning there's a total of 585 athletes up for a medal.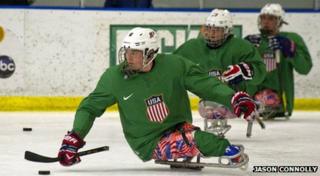 Jason Connolly
The biggest team is the United States with 74 athletes followed by Russia with 69. Andorra, Armenia, Greece, Iran, Mexico, Mongolia, Romania, Serbia and Slovenia all have just one athlete competing in Sochi.
Team GB have a total of 15 athletes taking part.
There are around 25,000 volunteers involved in the games and there are journalists and broadcasters from all over the world on site to keep the world up to date with all things Sochi.
What are the sports?
Over the next 10 days we will see athletes compete in five different sports, battling it out for 72 gold medals. The events are:
Alpine skiing involves five disciplines of downhill, super-G, super combined, slalom and giant slalom on skis, as well as snowboard cross where competitors race over the course one at a time and the fastest wins.
Cross country skiing sees competitors race as individuals or in teams over a course ranging in distance from 2.5km to 20km.
Biathlon is contested over a 7.5km route divided into three stages where competitors use a rifle to hit targets from a distance of 10m.
Ice sled hockey is a modified version of Ice Hockey Federation rules where players use double-blade sleds and two sticks to pass the puck and shoot for goal.
Wheelchair curling is similar to Olympic curling where players use an extender cue to release the 20kg stone and no sweeping is allowed.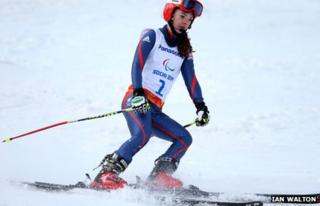 Ian Walton
The complicated bit
The International Paralympic Committee (IPC) have a set of rules to make sure all the athletes are competing fairly.
In these games they've categorised the athletes' abilities using ten different groups:
Impaired muscle power

Impaired range of movement

Limb loss or reduced use of limbs

Leg length difference, short stature - people who have reduced height because of a condition

Hypertonia - people who have difficulties with muscle tension

Ataxia - where co-ordination is affected

Athetosia - conditions which can cause uncontrolled movements

Vision impairment and intellectual impairments like learning disabilities.
The IPC has a system to assess each athlete on their abilities and puts competitors together in categories that they think make it a fair competition.
Medal hopefuls
Russia finished second in the medals table in the last Winter Paralympics in Vancouver, and they won the most medals overall, so they have strong hopes for this competition.
It helps that Team Russia are competing on home soil too, and they are particularly strong at the biathlon and cross country skiing.
Germany has a strong record in alpine skiing, the US won ice sledge hockey last time, and Canada have a run of winning the wheelchair curling.
Team GB have three very good visually impaired skiers: Kelly Gallagher, Jade Etherington and 15-year-old Millie Knight and this will probably be where GB's best chance of a medal will come from.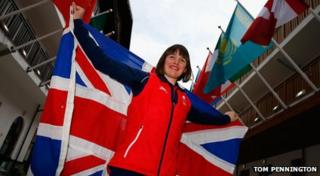 Tom Pennington