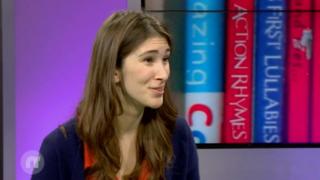 Meet the Blue Peter Best Story winner
Katherine Rundell is celebrating today after she was awarded the prize for Best Story in the Blue Peters book awards.
Rooftoppers is the magical story of a girl called Sophie, who everyone thinks is an orphan, but Sophie is determined to find her mother.
The book follows Sophie's journey as she follows clues that start with a cello.
Katherine joined Leah on the Newsround sofa to tell us how it feels to win the prize.
Watch more Newsround videos