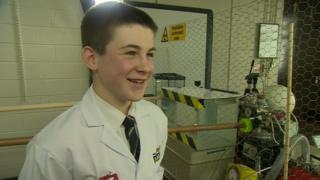 Young scientist builds a nuclear reactor
A 13-year-old boy from Preston has become the youngest person ever to successfully carry out atomic fusion.
Jamie Edwards built a nuclear reactor before successfully smashing two hydrogen atoms together, making helium through nuclear fusion.
BBC News reporter Danny Savage went to meet him.
Watch more Newsround videos