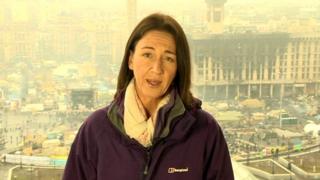 Your Ukraine questions answered
have caused shockwaves around the world.
They've left many questions about what might happen next - and how it might affect us in the UK.
You've been in touch wanting to know more - and Nel has been putting YOUR questions to Sarah Rainsford, a BBC journalist reporting in Ukraine.
Watch more Newsround videos