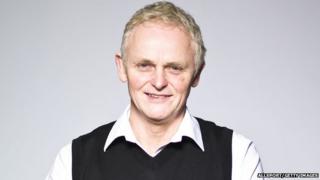 Allsport/getty images
The England footy team has unveiled its latest signing - sports psychiatrist Dr Steve Peters, who's worked with Team GB cycling stars and Ronnie O'Sullivan.
A sports psychiatrist helps top stars to deal with the mental pressure of playing sport at the highest level.
England boss Roy Hodgson confirmed that Dr Peters will be joining the team for the World Cup in Brazil.
"He has got a fantastic record," said Hodgson. "We are happy we have got the man we wanted."
Dr Peters currently works with Liverpool players. He also helped Britain's track cycling stars to gold at the last two Olympics, as well as Team Sky's Tour De France winning cyclists Sir Bradley Wiggins and Chris Froome.
England skipper Steven Gerrard is a big fan of Dr Peters: "He has helped me a lot from a personal point of view."
He added: "He helps you with positivity, the power of thought, and staying upbeat, that sort of stuff."
All the nations are in international friendly games on Wednesday night - England face Denmark at Wembley, Northern Ireland are in Nicosia to play Cyprus. Scotland are in Poland, and Wales host Iceland.