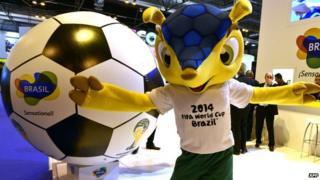 AFP
Footy fans all over the world will be excited because it's only 100 days until the World Cup begins in Brazil.
Preparations for the biggest football competition on the planet have been big news. There have been public protests about the amount of money being spent on the tournament.
But football fans certainly seem up for it - Fifa has already received more than 3.5 million ticket requests.
England's first group match against Italy has already sold out.