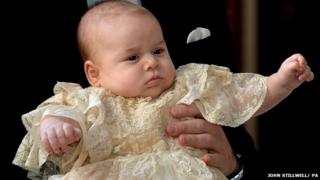 John Stillwell/ PA
The Duke of Cambridge had to get special permission from the Queen to travel on the same plane as his son, Prince George, ahead their upcoming tour of New Zealand and Australia.
In the past different generations of royals, who could one day become king or queen, have been stopped from travelling together in case anything happens to them.
But the Royal press office told Newsround: "They had to ask the Queen for permission but she said yes."
Third in line
Prince George is third in line to the throne, behind Prince Charles and his dad Prince William.
The Royal spokesperson added: "While there is no official rule on this, and royal heirs have travelled together in the past, it is something that the Queen has the final say on."
Details of the tour have also been revealed, including visits to Uluru, in Australia's Northern Territory and Christchurch in New Zealand.
Prince George will be eight months old by the time they set off and the trip will be his first official overseas tour.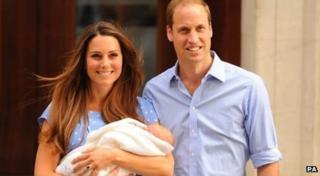 PA
First trip
The duchess has never been on an official visit to either country, but Prince William's last official trip to New Zealand and Australia was in March 2011, when he was in Christchurch shortly after it suffered an earthquake. He also visited Queensland and Victoria, which had been hit by floods.
The duke and duchess made their first overseas visit together shortly after their wedding to Canada and the US in July 2011.
Their only other trip abroad was the nine-day visit in September 2012, which saw them in South East Asia and the South Pacific as part of the Queen's Diamond Jubilee celebrations.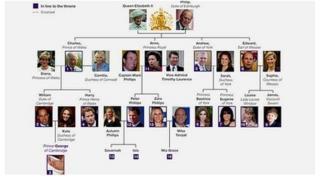 PA/ Getty