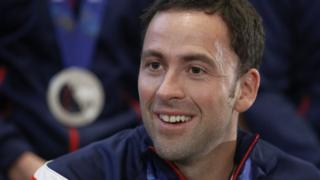 Reuters
He was one of the stars of the Winter Olympics and now Newsround's off to meet Team GB's David Murdoch.
The curling captain guided Britain to a silver medal in Sochi, creating a huge interest in his sport along the way.
So whether it's his advice on how to get into curling or where he keeps his medal now he's back home send in your questions and we'll put the best ones to him.
Whatever you want to ask get in touch using the form below.
Thanks for your questions. This chat page is now closed.