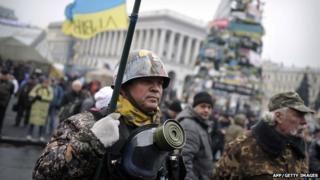 AFP/getty images
Ukrainian Prime Minister Arseniy Yatsenyuk has said the country is on "the brink of disaster".
All of Ukraine's troops have been ordered to get ready in response to the Russian army entering the country.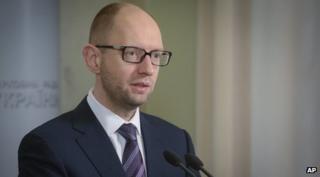 AP
It's after Russian President Vladimir Putin's decision to send his troops into Crimea in the south of Ukraine.
US President Barack Obama phoned Putin on Saturday to tell him that sending in troops was against international law.
But Putin said he had a right to defend Russians living in the area.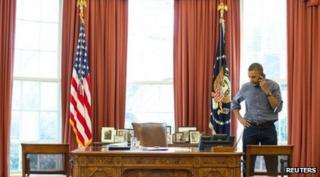 Reuters
Ukraine has asked for help from the UK and US to protect its national security.
UK Foreign Secretary William Hague is flying to Ukrainian capital city Kiev to meet with leaders there.
Nato, a group of 28 countries that work together, is having emergency talks on how to resolve the crisis.
Its secretary-general said Russia's actions "threatened peace and security in Europe".